Shot Off The Press: Latest Lines
~ Always Unfair and Biased. Always. ~
"I believe in Bush, Cheney, Rove, Wolfowitz and The Tooth Fairy." --my Dad, Spike Gerver, 6-24-2005
---
★★★★★★★★★★★★★★★★★★★★★★★★★★★★★★★★★★★★★★★★★★★★★★★★★★

*

Now for some powerfully good news: Nikole Hannah-Jones, Investigative Reporter with the New York Times Magazine, co-founder of the Ida B. Wells Society for Investigative Reporting, MacArthur Genius Grant Winner. (2-20-2019)




*

You sowed, you reaped, YOU Sleazy, Slimy, Traitor Trump.
P.S. Regarding white supremacists and their ilk, there are NOT "Very fine people on both sides." (2-20-2019)




*

DONALD JOHN TRUMP stars as The Botchfather: "He alone can't fix shit." (2-20-2019)




*

"Union of Soviet SOCIALIST Republics: it's Putin's dream to return to that era, and he's T-rump's best friend. It's colluding with a SOCIALIST regime, I tell ya!" ~ Overheard at the gym. (2-20-2019)




*

DIC(K)TATOR Drumpf must be IMPEACHED NOW!! ~ Robert Reich (2-19-2019)




*

(2-17-2019)




*

Jim Carrey's blistering t-rump cartoons (2-17-2019)




*

toKsicK ameriKa (2-15-2019)




*

Too damn great to ignore:
(2-14-2019)




*

Brandi Carlile you have saved the day. "Carlile wrote this song to reject today's sociopolitical climate since the 2016 US presidential election, telling NPR that 'there are so many people feeling misrepresented. So many people feeling unloved. The song is just for people that feel under-represented, unloved or illegal.' *The song was awarded with a GRAMMY for Best American Roots Song at the 2019 GRAMMY Awards." (from https://genius.com/Brandi-carlile-the-joke-lyrics) (2-14-2019)




*

Donald J. Trump lies because he can, on purpose. Goal: Inflict as much pain on as many people as possible. He gets off on it like serial-lying sadomasochistic narcissists do. As was said about G.W. Bush: "Mission Accomplished." (2-14-2019)




*

RESIGN all you dumb mothertrumpers! Mike "Lying-For-Christ" Pence is callin' you out. (2-13-2019)




*

Wanting to appear macho as possible to feed his unrelenting and mean-spirited narcissism, Trump adopts nickname "El Chapo" since the fallen drug lord "no longer needs it." (2-13-2019)




*

Leave it to AOC to "Fact Fox" in order to make EVERY AMERICAN more prosperous. (2-12-2019)




*

A Literal Apocalypse: The extinction of insects may actually be our undoing. (2-11-2019)




*

Alexandria Ocasio-Cortez, "AOC", Democratic Member of the U.S. House of Representatives from New York's 14th district.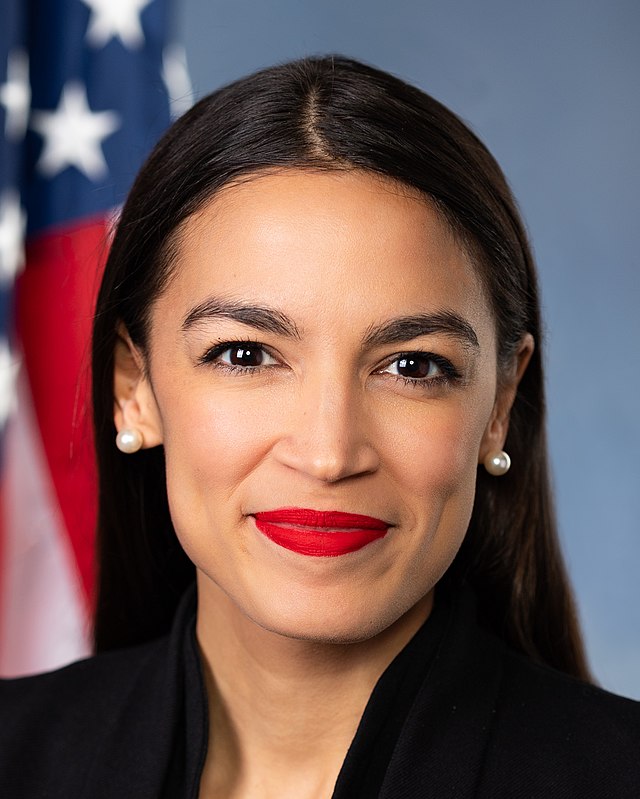 (2-10-2019)




*

I include two Bill Maher Real Time posts from last night because it's just that drop-dead timely to do so: Everything in a nutshell. If you watch one short video today, let it be this one. (2-9-2019)




*

Clock-Cleaner: Bill Maher Breaks Down Why Republicans Are "The Problem." "Both parties are not extreme," the Real Time host said. (2-9-2019)




*

Trump Tax-Cut Cornhole (2-9-2019)




*

Trump said: "If there is going to be peace and legislation, there cannot be war and investigation. It just doesn't work that way."
Translation: "Knick-knack paddywhack, give the dog a bone, this old man came rolling home." (2-9-2019)




*

Share-A-Meme

(2-7-2019)




*

The President now realizes it's no longer "Little Adam Schitt" as he had once Tweeted, but rather, "ADAM SCHIFF's gonna take one YUGE SCHITT on you, Donald!" (2-6-2019)




*

Since Republicans insist on rebranding us The "Democrat" Party and "Democrat" Members of Congress, etc., I am rebranding them The "Ref**klican't" Party. It could have been so much worse. (2-6-2019)




*

Alexandria Octavio-Cortez and her Democratic Socialist cohorts are the way up and out of this American Nightmare. It's as simple as this: Do you want to prosper or perish? (2-6-2019)




*

Stacey Abrams is remarkable as she "rips Trump in Democratic response to the State of the Union address." Stacey Abrams: "Together, We Are Coming For America, For A Better America." (2-6-2019)




*

Bernie eviscerates El DOPO's SOTU. (2-6-2019)




*

"El DOPO" (DOnald POnzi, pronounced Doe Poe):
(2-5-2019)




*

AOC's 70% marginal tax rate is actually too low. She needs to h

IKE

it up to at least 90. Here's exactly why. (2-5-2019)




*

If I may be so presumptuous: State of What Union? (2-5-2019)




*

The biggest issue facing the Planet was unexpectedly stripped bare by Dutch historian Rutger Bregman at "The Davos Billionaires' Convention": INCOME INEQUALITY. Tax avoidance by the rich is at its core. (2-3-2019)




*

45's obvious strategery: LIE us into submission. Notice we aren't tapping out. (2-2-2019)




*

Talk about science quacks! (2-2-2019)




*

"The very stable genius" loves that he can control Nature, America and the World by destroying them. (2-2-2019)




*

The Soundtrack of Our Lives, bar none: (2-1-2019)




*

What Global Warming?! What Climate Change?! (2-1-2019)




*

Are these bad omens? World War III Channel debuts; new generation of Navajo Code Talkers being trained. (2-1-2019)




*

Why can't Donald's best friend Putin build him the damn WALL? He's richer than Bezos. What a reelection gesture that would be. (2-1-2019)




*

A clueless multifaceted DUNCE, CLIMATE-DUNCE-TRUMP is one spectacular no-brainer. (1-30-2019)




*

Trump looks into the mirror and pronounces: "I will be the first President to ever preside over World War III! I can't wait! It will free me from EVERYTHING and make me President for my 2nd term!!" (1-30-2019)




*

Lest we forget, the President coined himself "a very stable genius." What a sense of security that brings: the mark of a true dictator. (1-29-2019)




*

Dear Mr. Billionaire Howard Schultz: I am done funding your Trump-Loving Independent Presidential Campaign. No more $tarbuck$ for me. (1-29-2019)




*

(1-27-2019)




*

A predawn FBI raid on 1600 Pennsylvania Avenue would be a thousand Christmases come early. (1-27-2019)




*

MIKE (Pence) DROP. Oh my! (1-26-2019)




*

Share-A-Meme



(1-26-2019)




*

All ya gotta know about Roger Stone is that he has a tattoo of his dirty tricks idol, "Tricky Dick" Nixon, on his back. There's plenty of room for his man-crush, Donald. (1-25-2019)




*

President rushed to hospital for severely battered testicles. (1-25-2019)




*

New desk placard honoring Donald J. Trump: "The CAVE starts here." (1-25-2019)




*

That's rich: an American dictator demanding a Venezuelan dictator resign! (1-24-2019)




*

Share-A-Meme



(1-24-2019)




*

The Wall is nothing more than a trumpian phallic symbol. (1-24-2019)




*

"President Donald J. Ebola" has a nice ring to it. (1-24-2019)




*

Mitch McConnell is a poor excuse for an excuse. (1-24-2019)




*

Pelosi turns tables, grabs trump by his pussy. (1-24-2019)




*

All trump wants is to become a "made guy." (1-24-2019)




*

Godfather soundtrack heard wafting through White House. (1-24-2019)




*

It doesn't get any cuter! Rudy writes his own epitaph: "I am afraid it will be on my gravestone. 'Rudy Giuliani: He lied for Trump.' " (1-23-2019)




*

Next on the agenda: Border Wall Canada (1-23-2019)




*

Donald J.ackass Trump is achieving all he's ever wanted: ATTENTION at any cost. (1-23-2019)




*

Mike and Karen Pence are privately giddy about the shutdown because a lot more Evangelical babies could be conceived. (1-23-2019)




*

The antidote: Alexandria Ocasio-Cortez (1-22-2019)





*

M. L. K. (1-21-2019)




*

Gimme a hamberder with a cuppa' smocking hot covfefe. I'd be honered and I wouldn't chock. (1-20-2019)




*

"Mr. Art of the Deal" himself doesn't know the difference between a "done" deal and a "dud" deal. (1-20-2019)




*

To all my creditors: Mexico will pay for it. (1-20-2019)




*

Mueller to BuzzFeed: "Cancel that mead!" (1-19-2019)





*

#45 hands out rolls of paper towels to starving government workers. (1-19-2019)




*

(1-18-2019)




*

I suddenly envision an orange-headed Nixonian figure waving wildly with both arms as he boards a military helicopter for the last time, on his way to prison. (1-18-2019)




*

Doomsday Don (1-18-2019)




*

Oh please, oh please! (1-18-2019)




*

High time to shut you down, witness-tamperin' Don. (1-18-2019)




*

Goodbye my old friend MEAT. (1-18-2019)




*

Mike Pence: better than ipecac. (1-17-2019)




*

T-rump Lie-o-Meter Statistical Round-up: "Literally, not one syllable is true." (1-17-2019)




*

This is worth some ultra-serious consideration: Shohini Ghose's "Quantum computing explained in 10 minutes." (1-17-2019)




*

I had to exhale. (1-17-2019)




*

May today begin one of the Best New Years Ever. Holding my breath starts NOW. (1-3-2019)




*

"Didn't I coin the term 'Tweet'?" (1-1-2019)




*

Presidential New Year's Resolution: "Look at self in mirror more; beat Mueller; whittle staff; lie." (1-1-2019)




*

Fake news? Fake NO, Mother-Faker! (12-31-2018)




*

Dear Dingleberry Donald: Ya ever tried walling off a raging river like The Rio Grande? That'd be like YOU suddenly not being the world's meanest, dumbest, most narcissistic, psychopathic prick. (12-30-2018)




*

Li'l Donny, it's finally come down to this: "I'm rubber, you're glue. Whatever you say bounces off of me and sticks to you." (12-29-2018)




*

Consider it solved! The TRUMP PowerWALL Lottery: $1 per ticket. Pick 15 correct numbers out of 1000. Drawings on the hour. Some proceeds will fund The Border Wall. (12-29-2018)




*

Donald, have you no sense of taste? The wall needs to be made out of diamond-encrusted gold. Let's make a statement here! (12-29-2018)




*

Hurry!! Send your thoughts and prayers for the next calamity. (12-28-2018)




*

The Swampy President and his Slimy Republicans: A great band name! (12-28-2018)




*

Smoothe move "Ex-Lax Donald!" Iraqi lawmakers demand withdrawal of U.S. Troops after insulting Trump visit. (12-28-2018)




*

Trump claims Mexicans are selling tamales countrywide to raise money for the wall. (12-28-2018)




*

Don's border wall is 100% phallic, 0% effective. (12-28-2018)




*

Hey Don, Former US Army Gen. Barry McCaffrey (extremely bigly decorated) is giving you very low marks for your Iraqi soiree. Let's just call it an F-. (12-28-2018)




*

Iraqi Trumpstorm: Lied about Troops' pay raise; Exposed faces and location of Navy Seals on Twitter; Signed MAGA hats; Violated Iraq's sovereignty; Met no Iraqi officials; Made the entire visit a political rally about himself. (12-28-2018)




*

BREAKING NEWS: Leaked x-rays show tangle of bone spurs in President's head. (12-27-2018)




*

Fake President. Fake American. Fake Patriot. Fakin' it till he breaks it. (12-27-2018)




*

Don, Iraq sure looks good on you! And if there had been a terrorist attack in your proximity, you'd have handled it just like you said you'd have handled the Marjory Stoneman Douglas High School shooter in Parkland: with your bare hands. (12-27-2018)




*

A certain White House megalomaniac's days are severely numbered. (12-26-2018)




*

The more people #45 gets rid of, the closer he gets to his ultimate goal: No one left but HIM. (12-26-2018)




*

Ding ding ding! Give the President exactly what he wants: a 50-foot-high steel slatted fence around The White House border. (12-25-2018)




*

On this Christmas 2018, let us pause and give thanks that we have the greatest President the likes of which the world has never seen before. I am humbly reminded of this by his remarkable Hall Of Great Orators quotation: "I always try to tell the truth when I can!" (12-25-2018)




*

You bragged, "I alone can fix it." Oh, you've fixed it all right, buddy-boy! (12-24-2018)




*

Guess who putts golf balls all over the White House naked? (12-24-2018)




*

All I want for Christmas is coming to The House on January 3rd, 2019. (12-24-2018)




*

45 is APE: A Pathetic Embarrassment (12-24-2018)




*

What Shutdown? Trump zips to Mar-a-Lago in secret tunnel on mega-speed rail built by Elon Musk. Code name: "El Chapo Express" (12-23-2018)




*

President #45: Friend to dictators and terrorists alike. No collusion though. (12-22-2018)




*

Donald John Trump: "The ME, MYSELF and I President" (12-22-2018)




*

Thanks to Don The Destroyer, lots of folks are licking their chops, but they aren't in America. (12-22-2018)




*

Simultaneously pulling out of the Middle East, Mattis abruptly resigning, and, shutting down the government vastly improves USA crudabullity. (12-22-2018)




*

"Tom, STOP scanning the skies for mushroom clouds for Christ's sake!" (12-22-2018)




*

Fuming President: "DONNY DO IT!!" (12-22-2018)




*

Sarah Sanders' kids asked her if Santa Claus was real. She answered, "No, of course not!" The kids were very relieved, one saying: "Thank God she never tells the truth!!" (12-21-2018)




*

Mexico keeps checking on Trump's butt. They said they'd pay for a wall only when monkeys flew out of it. (12-21-2018)




*

"Predator Priests, turn yourselves in!" ~ Pope Francis
"All bump stocks must be turned in or destroyed!" ~ The Department Of Justice
"President Trump must stop all lying, confess all criminal activity, and turn himself in!"
~ At the sole Discretion of The White House Press Secretary (12-21-2018)




*

STEPHEN MILLER for Secretary of Defense: He has THE MEATS! (12-21-2018)




*

DONALD J. T-RUMP: "THE GLOBAL EBOLA" (12-20-2018)




*

The President rates himself "an A+." Totally agreed if the "A" stands for "Asshole." (12-20-2018)




*

I'm like so totally sick of glaciers anyway. (12-20-2018)




*

Save The Swamps! Drain The Trump. (12-17-2018)




*

Musk has plan to capture Mars, pulling it staggeringly close to Earth for easier access. (12-19-2018)




*

Where there's smock, there's fyre. (12-19-2018)




*

The NRA: "Priding ourselves in not holding a gun to even one lobbyist's head for taking mega-millions in the name of The Second Amendment." (12-19-2018)




*

Brexit, Breksit, Brekshit, Breakshit, Brokeshit, Brolshit, Brulshit, Bullshit. REVOLT. REVOTE. (12-19-2018)




*

Patriots Deflategate Investigation suddenly pointing toward Buffalo Wild Wings


(by Casey Spike Gerver, Super Bowl Sunday, 2-1-2015)





*

"It makes Bernie Madoff look like chump change": Matt Taibbi's "Wall Street's Naked Swindle."



*

"Elizabeth Warren for President!" I've been listening to this brilliant woman for years. Update: don't sacrifice her as President. She's The People's Champ and can do more as a Senator.



*

President Obama, you have it all. You totally deserve the Nobel Peace Prize. You have the power to make enormous change we can all believe in. It is up to you to use the power that we gave you and to lead us with abandon. The time to act boldly and resolutely is now. I am, and always will be rooting you on, Sir. --Gratefully, Grant Brad Gerver (10-12-2009)



*

The only thing Republicans have got going for them is a sincere desire to continue the distruction of their own Country. They're all figurative suicide bombers at heart: USA Failure = Love. (10-12-2009)



*

Seeing indicted Tom DeLay dance with that cute little GOP elephant on his back and his Hammer-ass waving in my face is enough to make me question how long my HDTV will survive before I riddle it with bullets. Then again, I suppose he's dedicating his performance to Terri Schiavo (and, I don't own a gun). (10-6-2009)



*

Letterman, Jon & Kate, Polanski, Dancing Tom, and entertainment baby bumps galore: And we're worried about the small stuff like the economy, jobs, foreclosures, satanic banks, health care, H1R1 ("R" is for Republican), Afghanistan-Iraq, Iran, China, North Korea, Global Warming...? Priorities, people! (Thanks to Mike S. for the "H1R1" idea.)(10-6-2009)



*

Letterman to debut "Stupid Sex Tricks." (10-6-2009)



*

The Republicans are gloating over their new hard-won victory for The American People: No Olympics in Chicago. (10-6-2009)



*

A new Arizona bar opens tonight: The Drunken Gun (10-2-2009)



*

We already have the public option, for crying out loud: I get sick, I go to the ER and you pay for it. (10-2-2009)



*

If Bill Clinton had done what David Letterman just did, perhaps we might not be in the mess we're in right now. Think about it (as in "Yes, I did have sexual relations with that woman" = maybe no Clinton impeachment, Gore wins by a landslide, maybe 9/11 hijackers would have been thwarted, no Iraq war, maybe no economic collapse, a powerful Katrina response, real Global Warming progress, and the list goes on and on...). (10-2-2009)



*

No wonder Jon Stewart is the most trusted newsman in America. He has earned and deserves the title hands down. Democrats, can you take a hint? Obviously, NO. (10-1-2009)



*

The Democrats are just like Cosmo Kramer: They're afraid of Republican clowns. (10-1-2009)



*

GOP leaders suggest Americans look more to God for spiritual health care so the government doesn't have to pony up. (10-1-2009)



*

New Republican health care wrinkle: mandated policies must be purchased with a credit card. (10-1-2009)



*

If you give Americans a public option, they'll be demanding even more stuff, and we can't have that. (10-1-2009)



*

Damnit, more lies to try and undermine Creationism from that radical leftist publication, National Geographic. (10-1-2009)



*

Many big corporations secretly using "Madoffian techniques." (9-30-2009)



*

DNA tests prove Santa is a Democrat. (9-30-2009)



*

Mommy, why are the banks trading more derivatives than ever? (9-30-2009)



*

I will refuse any government health care handout. When you've got your pride, you've got everything. (9-30-2009)



*

And on the Eighth Day, God killed the economy. (9-30-2009)



*

Quit blaming Bush and the Republicans for everything, okay? It would have happened all by itself anyway, just like Global Warming and Creation. It's a cycle unaffected by feeble Mankind. (9-30-2009)



*

Agency for United States Traumatization Enabled by Republican Economics (9-25-2009)



*

Is the US economic asteroid rapidly approaching with no diversion possible? (9-25-2009)



*

Terrible money news: the Fed's main currency printer has exploded from overuse. You are asked to send repair donations ASAP. (9-25-2009)



*

I know, I know: Doom-and-gloom is getting old. It's all you hear and read about. But lighten up, America: It was one helluva a great ride. (9-25-2009)



*

Things are so bad, Halliburton has been forced to adopt the multi-level-marketing business model. (9-25-2009)



*

White House lays off cooking, housekeeping and groundskeeping staffs to set example for Americans. (9-25-2009)



*

Reaching across the aisle to Republicans is like trying to persuade Ahmadinejad that the Holocaust really did happen. (9-24-2009)



*

Those same pesky Republicans who have caused the entire Country and Globe to falter, "The Grand RePLUNDERcans," have the audacity to blame Obama for doing the same thing. When is SOMEBODY going to stand up to those completely perverted PR**KS? I sure hope it's you, Mr. Obama. (9-24-2009)



*

"Those who insist on remaining above the fray are doomed to be defeated by it." --Me, 2009. (9-24-2009)



*

Dear President Obama: It is high time to open up a can of Republican Whup-Ass. No more Mr. Nice Guy. (Thanks to Gene Lyons.) (9-24-2009)



*

Former Federal Reserve Chairman and top White House economic adviser Paul Volcker gets it. Will somebody please listen? (9-24-2009)



*

The John Phillips/Mamas & The Papas' song "I Saw Her Again Last Night" suddenly takes on a horrific new meaning. (9-24-2009)



*

We've got so many issues to deal with here in America, I'm thinkin' it's time to turn to more $piritual thing$. (9-24-2009)



*

I've finally concluded that 99% of the American People simply don't deserve prosperity. (9-24-2009)



*

I am officially a pessimoptimist. (9-24-2009)



*

I keep hearing the recession is over. But not for you and me, just the fat cats. That is truly heartwarming. (9-24-2009)



*

I've been pretty tough on President Obama lately, a man who I genuinely admire and respect. The fact that he is possibly considering alternatives for Afghanistan other than sending in tens of thousands more Troops is more evidence for never giving up on him. (9-23-2009)



*

When the going gets tough, the tough turn to football. (9-23-2009)



*

Don't look now, but the sky actually IS falling. (9-23-2009)



*

My retirement nest egg comes in 12-ounce cans. (9-23-2009)



*

Basically, Republicans want to "NO" us into a third-world country. (9-23-2009)



*

How about a "too little to fail" government bailout for "Everyday Americans?" (9-18-2009)



*

The last thing we need in America is Socialism. You know, that Commie-Pinko belief that we should share a little of the wealth and not be able to buy, sell and hustle derivatives. (9-18-2009)



*

An apple a day keeps the doctor away. So does having no health insurance. (9-18-2009)



*

Republican health care reform would allot vouchers for hand sanitizer to qualifying families. (9-18-2009)



*

Kanye West blames Taylor Swift outburst on bad crack. (9-18-2009)



*

Joe Wilson blames Obama outburst on Tourette's. (9-18-2009)



*

O'Reilly is backing the public option?! He must know it has no chance, so what the fiznuck, throw the commoners a bone they'll never have a chance in hell of realizing. (9-18-2009)



*

Editorial: "Change I Can't Believe In"
I honestly like President Obama very much. He is a thoughtful, extraordinarily brilliant and compassionate person. But, he is trying to affect change by conventional means in the totally corrupt political culture of Washington and well beyond. It ends up giving away more of OUR hard-earned loot to the very same morally bankrupt crooks who screwed us all over in the first place; health care that will only benefit the big insurance thugs, the end result being more of the disgusting same. The President said early on he would see what worked and what didn't, and would be open to "do-overs" until he gets it right. Well, there's not much right at this juncture. It is time to seize the day for the everyday common American, Sir, while you still can. Enough "reaching across the aisle" to racist Republican goon-sharks. What good have they ever done for you or any of us? You promised you'd bring our Troops home, but now you want more of what Bush got in Iraq, in Afghanistan. While I obviously can't be privy to all the details behind the scenes, I am sorely disappointed in this frivolous waste of human life and precious resources. Friends of mine have said "Be patient, he hasn't been President for very long. Give it time." Well, I wish we could afford that. We can not. If you don't bring on true change soon, we'll have more cancerous Republicans and Democrats monkey-wrenching and stealing what little is left of the American Dream from WE, THE AMERICAN PEOPLE. Respectfully, Grant Brad Gerver (9-16-2009)



*

"Change" watered-down is no change at all. It is not only mortally diluted, it is mortally deluded. (9-16-2009)



*

A great judge with enormous cojones: To the corporate world, Jed S. Rakoff is an "activist" judge. (9-16-2009)



*

Basically, what it boils down to is this: change on all fronts is fine so long as it benefits the growing-bigger-than-ever gargantuan corporations and their elite. Change on their terms is just fine with them, thank you very much. (9-16-2009)



*

The Tea Party Express is aiming for a billion-person turnout. Thanks to Photoshop, I'm sure they'll get it. (9-16-2009)



*

Change we can believe in? The fat cats get fatter while we mere ferals are relegted to dumpster-diving. (9-16-2009)



*

"Too big to fail" means the Whole Country fails instead. Who the hell is lobbying for YOU and ME? (9-14-2009)



*

Shocker (NOT): "Census Report Shows Bush Economic Legacy Is Failure On Every Measurement." The Republican tax-cuts-for-the-richest-of-the-rich really helped put us where we are today: totally destroyed. (9-14-2009)



*

Republicanism is not healthy for children and other living things. (9-14-2009)



*

Does the H1N1 vaccine (formerly called Swine Flu) also protect you against Republicans? (9-14-2009)



*

Hey folks, I have nothing against Republicans. I have everything against them. (9-14-2009)



*

Need to puke? Just read this. (9-12-2009)



*

The Twin Towers are still collapsing...only this time they're in the form of the economy, health care and the GOP. (9-11-2009)



*

Dick Cheney will spend the day quietly reflecting on things while shooting assorted friends in the face. (9-11-2009)



*

Palin's new clothing line debuts today: The SarahWear® Fur Collection available only at Neiman Marcus. (9-11-2009)



*

Need to puke some more? Just read this. (9-11-2009)



*

ReDpubEliAcansD (9-10-2009)



*

Health care reform is pro-life. (9-10-2009)



*

Rep. Joe Wilson is the proud new face of the GOP. (9-10-2009)



*

Health care is taking a distant back seat to wealth care. (9-10-2009)



*

The biggest risk in giving decent affordable health care to all Americans is that they might think they're entitled to Life, Liberty and the pursuit of Happiness. It could get ugly. (9-10-2009)



*

We're all starring in "Brokeback Mountain of Debt." (9-10-2009)



*

Yes Virginia, there is a Santa Claus. But he won't be coming this year. (9-10-2009)



*

Hubble is God. (9-9-2009)



*

Capitalism has failed because the Market wasn't allowed to let greedy bastard corporations fail. (9-4-2009)



*

Tea Party logic: "My Constitutional right to have little or no health insurance ends at socialized health care." (9-4-2009)



*

If you outlaw lobbying, only outlaws will have lobbyists. (9-4-2009)



*

"Greedconomics" just doesn't work anymore. (9-4-2009)



*

Take the Tea Party and throw it into Boston Harbor. (9-4-2009)



*

If every American has health care, wouldn't that make us too healthy? (9-4-2009)



*

H. L. Mencken: 㔨ere is always an easy solution to every human problem 砮eat, plausible and wrong.伢r /> Paul Krugman: "How did economists get it so wrong?" (9-3-2009)



*

Republicans and Conservatism have just been rated above nuclear waste, tobacco, alcohol, illegal drugs, pesticides, fast food and obesity as the worst hazards to your health. (9-2-2009)



*

Republicans want nothing more than nothing to change. Yeah, that's a healthy alternative. (9-2-2009)